Grasp the Science and Art of Recordings, Media, and Communication
Technology is essential to our relationship with sound. Recording studios, theaters, social media platforms, film and television production, stadiums, and game studios rely on the competencies of sound engineers in order to function. Contemporary compositions for pop stars, film scores, and orchestras are also facilitated by the expanded capabilities of the latest musical interfaces.
Our Bachelor of Arts and Bachelor of Science programs in Music and Sound Recording are based on the philosophy that musicians should have technical skills and sound recordists should know the art form they are recording. To this end, our students take courses in three interrelated areas: 1) music history, theory, and aesthetics; 2) sound recording methodology and technique; 3) musicianship.
Professional Guidance
A degree in Music and Sound Recording focuses on the craft and art of working with sound. Our professors are former and current engineers, producers, and composers with professional expertise that informs our curriculum. In combination with courses from the Tagliatela College of Engineering, students receive foundational skills in the generation and manipulation of sound and apply those skills in various ways.
We also believe that these competencies are best applied with an understanding of how music and sound function in the world. You will have opportunities to enhance your development with courses on the theory and history of music. Our instructors also serve as academic and career advisers, assisting students as they navigate four years of college and prepare for industry opportunities.
Learn by Doing
Music and Sound Recording courses are held in our recording studios and music technology lab. Classes are capped at 16 students and feature cutting-edge learning environments, where instruction occurs as students engage with technology and make aesthetic decisions. Whether it's using the appropriate microphone or preamp, experimenting with synthesizer parameters, or producing beats, students learn industry standards and develop their aesthetic preferences.
Read about our cutting-edge music technology.
Our program and professors encourage students to be actively ambitious and to engage in real-world practices while learning. Our recording spaces are open 24/7 for students to record bands and singers, mix records for independent artists, or work on your projects. We support a chapter of the Audio Engineering Society (AES) on campus that enables students to be on the frontline of the sound recording industry, and to get live, hands-on sound experience working University events.
The best example of real-world engagement is our Nashville Study Away program that enables students to spend a semester in Nashville, TN, an international hub for music creation and business. The program offers an array of courses and internship experiences that complement our students' skill sets and knowledge. All classes, from "Studio Mixing," "Music Production," and "Advanced Recording," are held at the world famous Blackbird Studio.
It's Not Where You're From, It's Where You're At
The University of New Haven is located on the southern coast of Connecticut. Our location provides our students with multi-directional access to creative and work opportunities in places that fit their personalities and lifestyles. Students travel to New York City and Boston for a variety of work experiences and take advantage of the diverse music institutions and businesses located in Connecticut, Rhode Island, and Massachusetts. Our Music and Sound Recording students have worked at Blackbird Studio, Sennheiser, Sonalysts Media, Quad Studios, Repercussions Studios, Firehouse 12, Fox Sports NY, ESPN, Gillette Stadium, and other places.
See More
See Less
Learn from professors who are dedicated to your success.
Our faculty are leaders and innovators in their fields, bringing both deep professional experience and academic rigor to the classroom.
Spotlights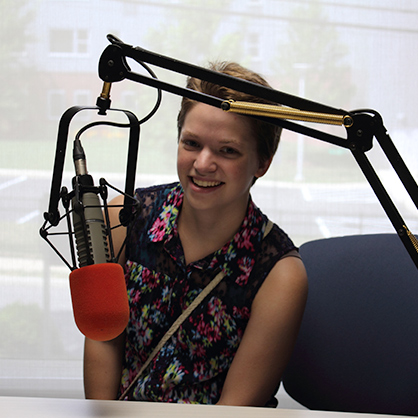 REBECCA SATZBERG '20
Chance to work with the campus radio station a deciding factor in becoming a Charger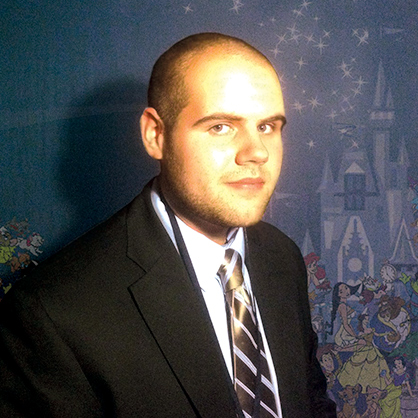 TYLER BLISS '14
Experiences as a student lead to dream job at DisneyPixar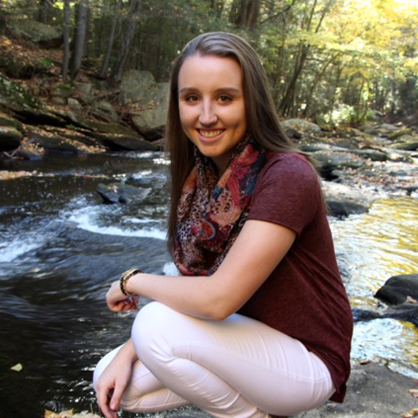 JILL WEBER '21
Hands-on learning gets student closer to career goal.
Envision Your Future
The information below is designed to show the many possible careers you could pursue with your major. The research is provided by Encoura, the leading research and advisory firm focused exclusively on higher education. It includes median national salaries and industry growth projections over the next decade. Click here to view the full report.
$53K
Sound Engineer
13% Growth 2017-2027
$70K
Producer
16% Growth 2017-2027
$42K
Audio Tech
17% Growth 2017-2027
Charger Advantage
Get an inside look at what differentiates the University of New Haven and how your experiences as a student will prepare you for success.
Nationally Recognized Center for Career Development
All University of New Haven students have access to the many resources available through the University's Career Development Center, which has been named one of the best in the nation by The Princeton Review.
From career assessments, networking, and job shadowing to on-campus interviews and salary negotiation, the Career Development Center provides the skills and connections to identify a meaningful career and an opportunity to pursue your passion.
Learn More